If you've read my blog, you've probably come across my post The False Dichotomy of "Doing Something Else". It's been more than a year since I wrote that post, and a lot has changed in my life, as is bound to happen in your 20's. Specifically, due in no small part to a series of epic conversations with a friend of mine about nothing less than "the meaning of our lives," I've started to think critically about what I want out of my career.
"Want" is a pretty loaded word in this industry. We are constantly assaulted with the dreaded "do you want it enough," and its sinister cousin "is this really what you want?" But I think what we seldom stop to ask ourselves is…
What is "IT"?
Of course, we all know what the dream is– or we think we do. The dream is, you sing everywhere, in big houses, roles that are perfect for your voice, and people know your name. That's, like, the Big-Leagues dream. The more modest, and more general, dream that many of us have involves building a critical mass of gigs, and trotting the globe, or the country, earning a living just singing.
If you follow the advice of most mainstream industry professionals, they will say some version of, "audition for everything, and shoot for the big stuff– audition for and do major young artist programs; do major competitions; sing for [the same 10-20] industry big-wigs; devote every ounce of yourself to this career because that's the only way you'll break through the galloping hordes."
Here are some of the things that, following this blanket advice, will definitely happen:
1. You will CONSTANTLY be scrutinized for your appearance. You will hear:
"[Your favorite attire] makes you look frumpy/slutty/not great."
"You know, if you want to seriously be considered for [your dream role], you're really going to have to lose some weight."
"[Some director] doesn't generally hire women who weigh more than 150lbs."
"Why did you cut your hair?" or "Why is your hair so long?"
"You're too short/tall/old/young for that role."
"I mean, you could sing that role, but no one would believe it."
2. You will get lots of conflicting feedback from "industry professionals." Here are some REAL THINGS SAID TO ME, in the last 12 months or so:
"You know, I hear Wagner in your voice soon."
"Honestly, I think you should only sing Handel."
"This Puccini is perfect for you."
[same performance, different person] "This Puccini is really too big for you."
"This bel canto rep is perfect for you!"
"That bel canto aria was very unflattering to your instrument."
3. You probably won't be home very much, and even if you're working all the time, you'll be broke as hell. As I mentioned in Let's Be Clear: The Real Problem Isn't Application Fees, the average annual income for a FULL-TIME working opera singer, who is performing basically every month of the year, is less than $18,000. And I would KILL for $18,000 right now.
4. You will encounter people who take it upon themselves to be your career counselor, and lavish the kind of praise on you that will make you feel as though you are truly special.  They will say things like, "the world needs to hear your voice," and "you belong on the stage of the Met, right now," and "there is no one out there who sings this rep as well as you." And maybe you will start to believe it. They might even directly pressure you into doing auditions that you KNOW aren't right for you. They will say to you, "OH MY GOD, you're so incredible, you need to sing for this person/program/agency."
And so you do. …And then you don't get hired. Maybe they don't even hear a second aria in your audition.
Or maybe you don't audition for that person/company, because you've decided you don't want to work there because of what you've been told about the program by alumni– that they encourage a hostilely competitive environment, that they are abusive to overweight singers, that you don't get paid well… whatever it may be. And when you mention this, you'll get a look that says, "you're overreacting; you're being foolish; if only you knew what I knew."
However well-intentioned people such as those in Item 4 may be, the reason that they really get to me is because they make me feel as though I am not living up to my potential. Like my choices or actions are disappointing them, or disappointing the cosmos. Or, conversely, it reinforces the narrative of "this is so unfair, you should be upset about not getting hired by these people because you're the BEST."
As I said in Sadness, Jealously, and the Lie of "Getting What You Deserve", … well that title pretty much covers it. Life isn't fair. And you shouldn't expect it to be, especially not in a field as subjective as the arts.
BUT HERE'S THE GOOD NEWS!
If that's not what you want, you don't have to put up with it. 
You 100% have the power to control the path of your career. And you also have 100% control over how you react to various stimuli in your environment. (I need to keep reminding myself of that second thing.)
For example, if someone keeps telling you, "you need to lose weight," it seems you have three options. You can A) Lose weight; B) Not audition for that person/company in the future; C) Keep doing what you're doing, and tell everyone to go fuck themselves. 
If you audition for a job, and the company offers you a role that you know would be a bad fit for your voice, wouldn't flatter you, and might even injure you, YOU CAN SAY NO.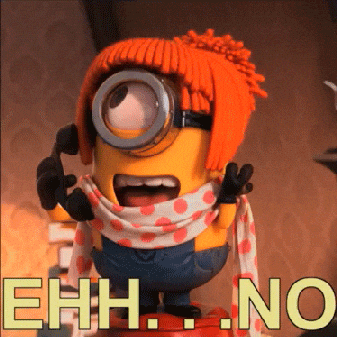 In a field that is as emotionally draining as being an opera singer, it's critically important that we be honest with ourselves about what WE actually want.
When you are considering a given gig, imagine yourself taking the job. Consider the things you know to be true about the gig. Maybe it would mean you would have to move to a new city for 9 or 10 months. Maybe it would mean (and you know this from people who have worked there) that you would constantly be told you were fat by high-level management. Maybe it would mean that you would exclusively be singing in the chorus, or getting up at 4am every day to go sing for kids in school auditoriums.
And maybe, once you think about the sacrifices you would have to make for that particular gig, you realize you really don't like the idea of doing it. Or, maybe you decide that the possible benefits of taking the gig (getting hired back for something better with the company, working with a particular coach or conductor, getting visibility in a particular city, etc) are worth the sacrifices you would have to make. And that's fine, too.
But if you are ever in doubt, please remember this: IF YOU DON'T WANT THE JOB, DON'T AUDITION FOR THE JOB. 
As it relates to my own choices, I have decided, after a lot of thinking, that making all my money from singing is a lot less valuable than my emotional stability and mental health. I have realized that being a professional opera chorister makes me super unhappy, and therefore is not the gig for me. I have decided that I have zero patience for people who are going to tell me I'm fat every day, regardless of how influential those people might be. I also have decided that if I have to get up at 5:00am, I'd rather be doing it to sell delicious pastries and espresso beverages than to sing some stupid Mozart pastiche for children. If you like outreach and chorus work, then ABSOLUTELY do them. But for me, it's just not worth it, and if that's what I'm going to be doing if I get hired for a gig, then count me out.
If I sound bitter, or angry, please be assured that in fact, it's just the opposite. I'm relieved! I am, for once, giving myself the freedom to pursue only projects that I actually want to do. The only person I should care about disappointing is myself.
If you'll allow, I'll be a bit grandiose for a moment:
We chose to do something special. And if by doing it, we're unhappy, then the magic in music starts to disappear. I would rather be a happy amateur than a miserable professional. 
So the moral of the story is: YOU CAN SAY "NO," and I would encourage you to do so. Don't ever let anyone else tell  you what YOU want. Only you know that. And knowing what you want is about as close to knowing "the meaning of life" as any of us are ever going to get.